Treat yourself or a loved one to a hand selected box of goodies. All local produce from Sussex or surrounding areas.
4 Jacket Potatoes
2 Onions
Bunched Carrots
Mushrooms 
Apples 
Bananas
Grapes 
Lettuce 
Milk 
Vintage Cheddar Cheese
Cumberland Sausages
Eggs 
Spaghetti
Penne Pasta
Pasta sauce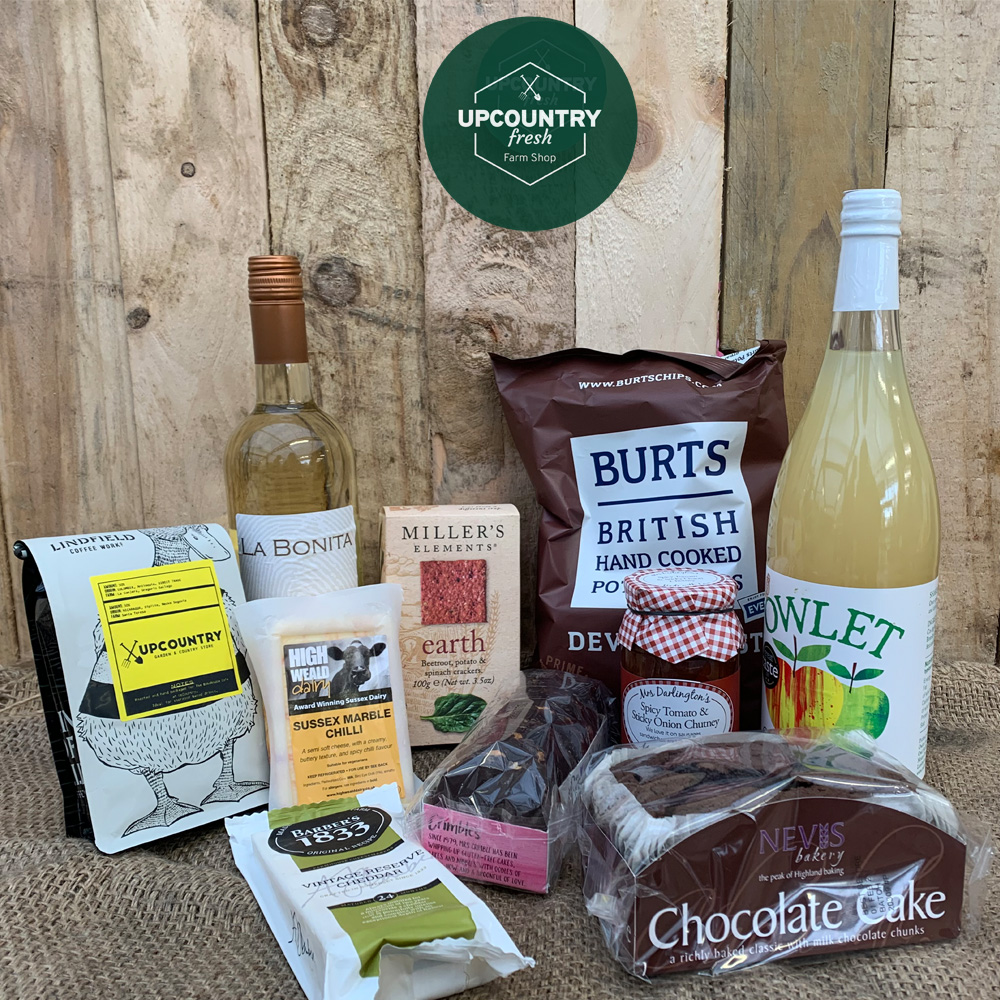 Nexis Chocolate Cake
Grapes
Rock Lodge Wine
Bramley Juice – 1L
Upcountry Roasted Coffee
Earth Crackers
Hot Plum Chutney – 285g
Chilli Marbel Cheese
Snowdonia Cheese
Chocolate Macaroons GF
Burts Crisps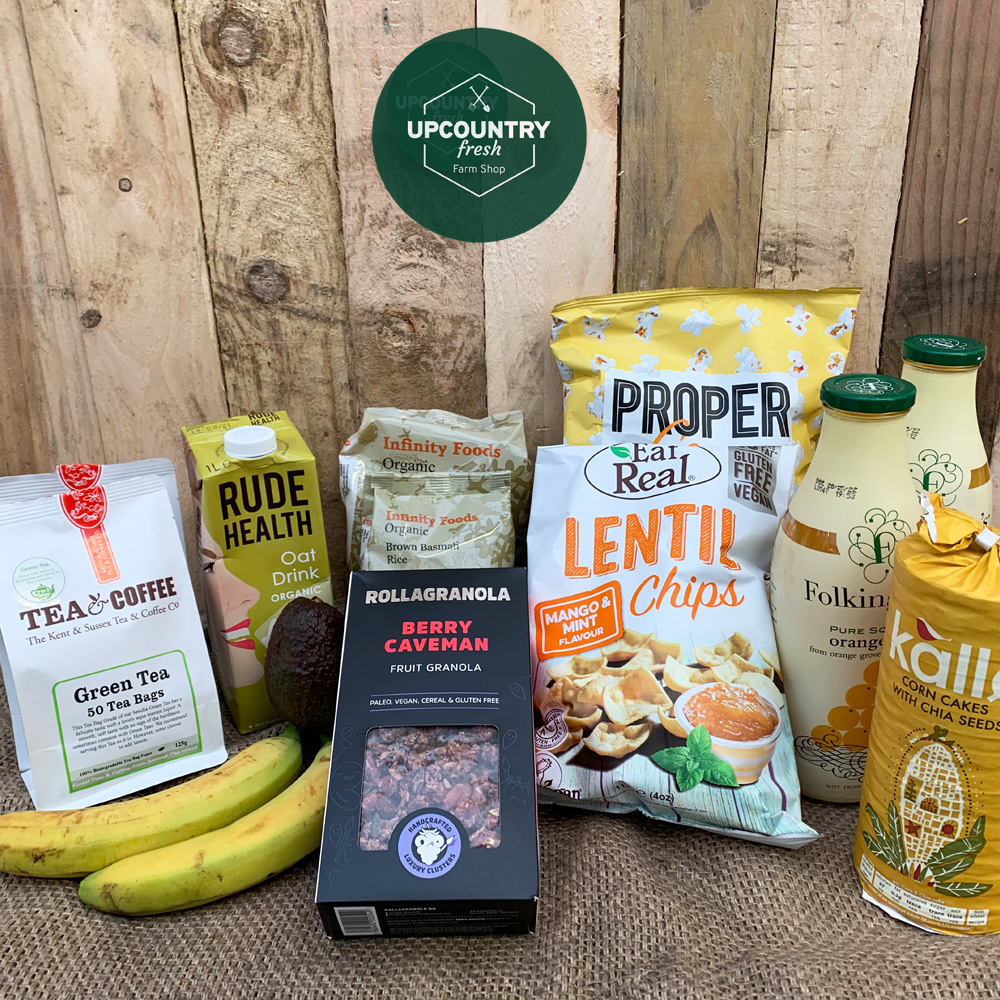 Organic Oat Milk
Old Fashioned Elderflower Juice
Folkington's Orange Juice 
Sweet & Salty Popcorn
Green Tea – 50 bags
Peppermint Tea – 50 bags
Kallo Corn Cakes – with Chia Seeds 
Lentils Chips Mango & Mint 
Super Muesli 
Berry Caveman Granola
Avocado x2
Bananas x 4
Berries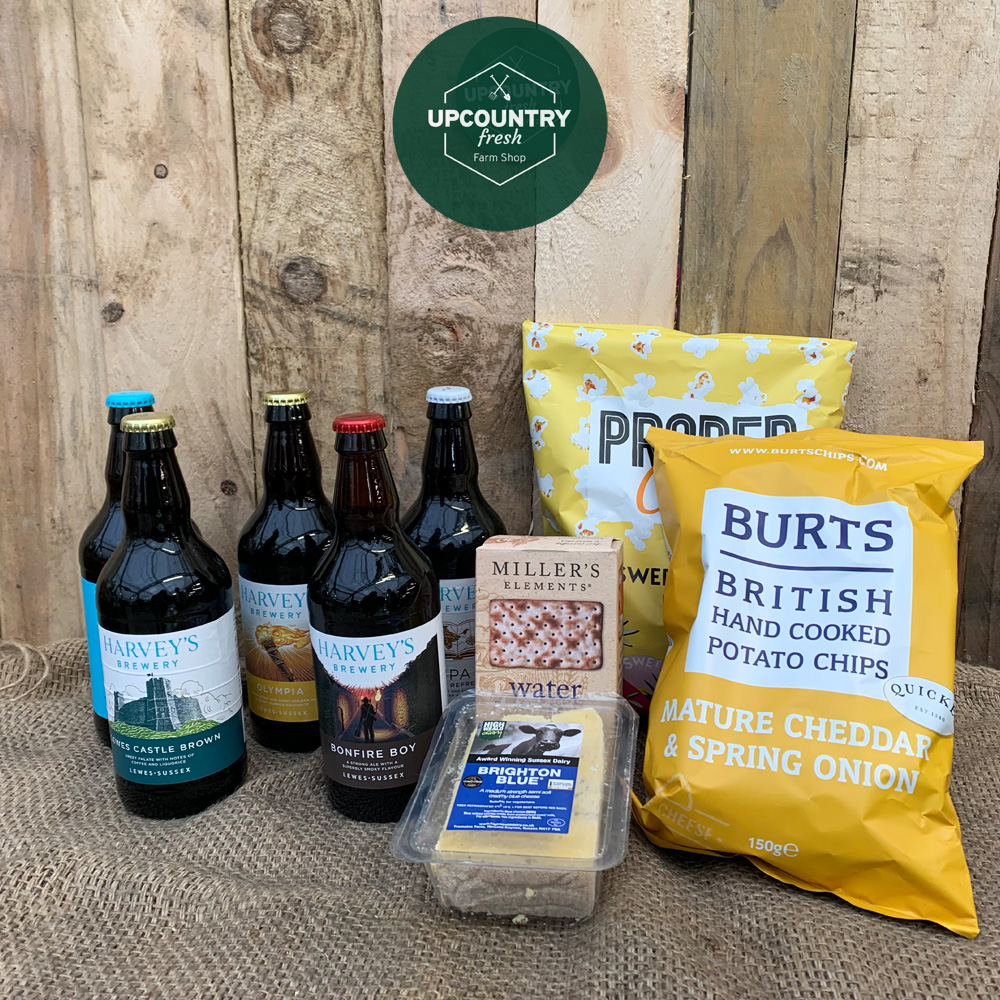 5 x Suprise Beer Collecton
Burts Vintage Crisps
Brighton Blue Cheese
Miller's Elements – Water Crackers 100g
PROPERCORN – Sweet & Salty Popcorn
Fancy building your own? Create a bespoke box just like Doreen did. Either send in a request below or we can create your dream box over a chat on the telephone 01444 831311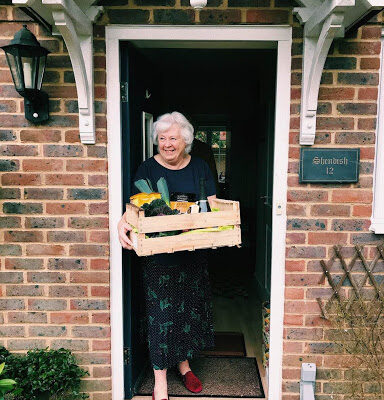 Want to place an order?
Please fill in your request below and we'll be in touch soon.