Your October Garden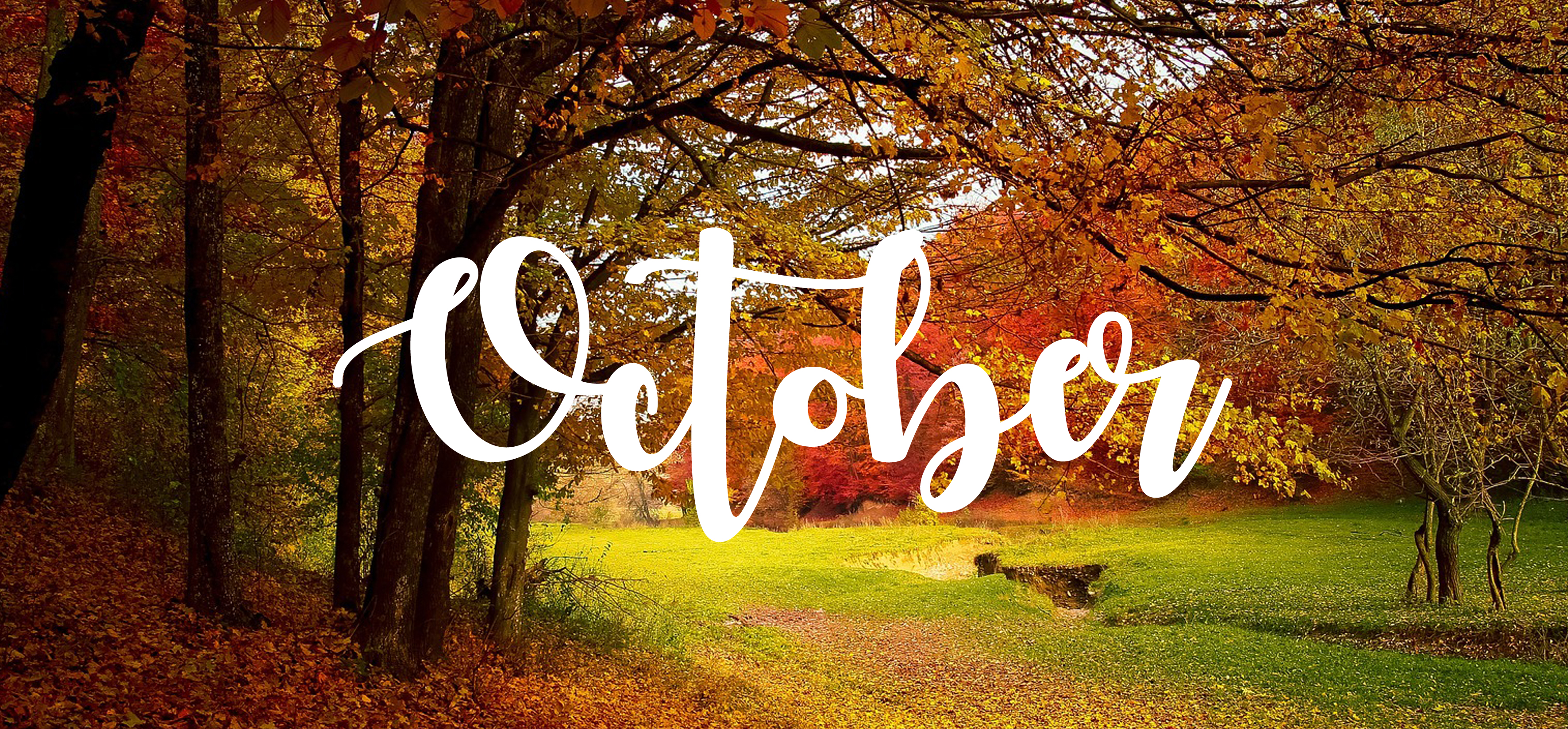 Summer is now over, but don't think this gives you an excuse to slack in the garden! There are still plenty of jobs to do, bulbs to plant and veg to harvest! This is the perfect time of year to start tidying up and prepping your garden for the year ahead. So what are the top steps for your October garden?

Protect your plants!
Now that the sun has disappeared and the coldness is creeping ever closer, it's time to protect your plants. Bring half hardy plants into the greenhouse or cover them with fleece to stop the icy temperatures causing them to die. Move other tender plants into the greenhouse also. When filling the greenhouse leave space between plants to stop risk of disease and increase ventilation. You should also check all plants for pests such as aphids to stop them moving onto all of your other plants.
Never too early to prepare!
Similarly to last month, it's still not too late to plant your spring flowering bulbs. We suggest planting daffodils, bluebells, crocus and tulips for a beautiful display to emerge early next year. When planting, scatter them or mix through borders to create a natural look. Once you have placed the bulbs and cut down last year's plants, mulch the soil with bark chips, rotted manure, old leaves or spent mushroom compost. This will insulate plant roots throughout the colder months and stop too many weeds from growing.
Prevent damage
By now, your climbing roses will have finished flowering. Prune the plants and tie the stems up before high winds can cause damage. We suggest clearing up falling leaves to prevent them spreading diseases such as blackspot. Do not put these leaves in compost else you will spread this disease to your new plants when you next use the compost.
Finish harvesting
You can now finishing harvesting your fruit and veg from the year. Apples can be gently lifted from trees while squashes and pumpkins should be harvested before the first crop. You can now finish harvesting beans and peas: cut the plant away at ground level, letting the roots remain in the soil.They will then fix nitrogen which is then gradually released into the soil as the roots disintegrate.
Keep it green!
You need to protect your lawn now to ensure it will stay just as green and nourished through the winter. Aerate your lawn to avoid waterlogging and compaction. Lay fresh turf and repair dead patches. The incoming rain will help your grass to replenish after the summer heat. Give hedges a final trim before the bad weather sets in, so they look neat and tidy throughout winter.
Use your waste for good!
Don't leave leaves all over your lawn. Collect them up and make leaf mould, which works as a great soil conditioner. If you are lucky enough to have oak, alder or hornbeam they will rot down within a year ready for next years crops. Beech, horse chestnut, sycamore and sweet chestnut will take longer, nearer to two years.
Countdown to a party!
The evenings are getting darker and colder, which means the excitement for bonfire night begins. Be super organised for the celebrations by beginning your bonfire. Collect twigs and prunings and cover them with plastic to keep them dry until the big day. When it comes to the big burn, make sure you check for hedgehogs before lighting!
Have any more top tips for your October garden? Be sure to let us know on our Facebook page!
---