Help us find a Hero in Sussex!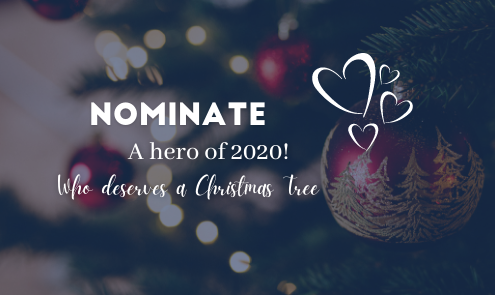 We're giving one local hero the gift of a FREE Christmas Tree to enjoy this festive season!
Whether it's someone you know who's gone above and beyond to help someone, another person or others, perhaps they've cared for a relative, given something to the community or who has done something incredibly selfless this year.  It could be a family or a group of people that are always giving up their time to help others and have really made an impact on them. Whoever the heroes are,  want to hear their story!
We're asking the people of Sussex to cast their nominations and choose someone who they think should win this fantastic prize and make their Christmas an extra special one! 
#letsgiveback
The winner will also have their story published by renowned local paper The Friday-Ad that goes out to all the towns across Sussex!
How to enter: To enter someone for this competition all you need to do is send us the story to: megan.kidger@upcountrystorehouse.com
Let's shine a light on our heroes ⭐
---