Sussex Gardens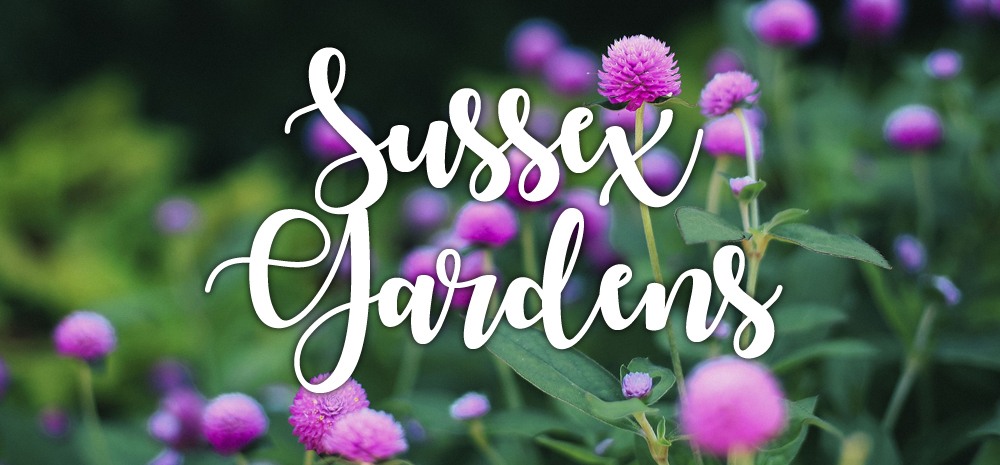 Looking for inspiration for your garden? Where better to go than a local garden full of beautiful borders and flourishing flowers? We are so lucky in Sussex to be surrounded by plenty of public gardens and historical houses that offer so much in terms of horticultural inspiration. Whether it's the bountiful flowerbeds of the Sussex Prairie Garden or the royal botanical gardens at Wakehurst Place, Sussex has so much to offer.
Here at UpCountry, we love to take inspiration from elsewhere. So we've compiled a list of hot spots in Sussex that take us to garden heaven.
This garden is the youngest on our list, having only opened its gates in 2009. The creators, Paul and Pauline McBride, have been growing gardens for over 30 years and have now brought their skills to West Sussex. The Prairie offers the Dutch new wave perennial style of planting but with a distinctly British twist, inspired by their time in Luxembourg.
The 8 acre garden is surrounded by mature oak trees and with views all the way to the South Downs, it is green for as far as your eyes can see. The prairie is made up of interlocking arcs of planted borders with plants placed in large groupings of each variety. This free flowing style is very naturalistic and offers contrast in leaves, flowers and textures, making it very pleasing to the eye. The beauty of this garden is that it doesn't feel forced, it feels completely natural. It seems wild but also refined.
The McBrides have worked beautifully at representing perennial planting and showing how perennials and grasses can work together to make an amazing garden. The thought that has gone into this garden is incredible. Not only have they noted the colours and textures that will compliment, they have chosen plants that will look appealing even after flowering. For example, herbaceous perennials that have structurally interesting seed heads.
Settled within the Sussex Weald and the Ouse Valley, Borde Hill fits perfectly into this Area of Outstanding Natural Beauty. This Sussex hotspot has won the Historic Houses Associations "Garden of the Year" award. What more praise do you need to pop in for a visit?
The 200 acres of garden, woodland and parkland make for quite the day out, there is something for everyone! 17 acres of this space is formal garden. Borde Hill have designed this space as a series of outdoor 'rooms'. This unique take on planting means that as you enter each space, you experience a completely new style. Each room offers different characteristics, colours and scents meaning that it truly is a whole body experience. Venture from the exotic 'Garden of Allah' to the beautiful traditional Rose garden.
Once you've experienced the beauty of the garden 'rooms', there is even more for you to see! Autumn brings the transformation of the garden as the award winning trees turn the Grade II listed landscape to an autumnal wonderland. Wander to Warren Wood, a woodland area full of rare and exotic tree, giant rhododendrons and carpets of bluebells. Many of these trees are 'champions', planted by Colonel Stephenson R Clarke. Clarke sponsored plant hunters to travel the world between 1893 to 1937. Many of the varieties were brought back to Borde Hill and can be seen within their grounds.
Got the kids with you? The gardens also offer an Adventure Playground, with a zip wire, balance bars and climbing frames. Once you're done playing, have a picnic by the lake!
Nymans is one of the National Trust's premier gardens. Nestled in the Sussex Weald, it truly is a place of beauty. The intimate garden is located around the site of the former home of the Messel family. Ludwig Messel set out to turn his home into a place famed for its family life and entertainment. The medieval style country manor is comfortable yet elegant, despite its partial ruin. It holds many a tale of the talented Messel family, including the Countess of Rosse and Lord Snowdon.
The 600 acre estate offers everything from tree lined avenues and blooming borders to ancient woodland and hidden stone archways. The garden offers exotic species from all around the world so don't expect mediocrity. The Wall Garden is filled with plants from China and Chile while the Wild Garden take a trip to Tasmania. The site holds the largest collection of South American plants in England. Nymans offers a range of different areas, exploring different styles of gardening. The gardens offer beautiful views and bold colours throughout the year.
Located just off the A23, this garden is a hidden gem that offfers a great day out for all the family.
Wakehurst is a country estate in Ardingly boasting ornamental gardens, woodland, wildlife and a nature reserve. It also houses the Millennium Seed Bank, which is the largest wild plant seed bank in the world. You won't be short on things to see during a trip to Wakehurst!
The sites central mansion is a historic building built in the 16th Century. The manor is encompassed by planted borders, large lawns, pretty ponds and a walled garden. There are many features that make Wakehurst such a horticultural hotspot. The mansion pond offers waterlilies, rhododendrons, magnolias, narcissi and Japanese maples. Alongside these natural beauties, there is plenty of wildlife that circles the pond. The Walled Garden, created in 1970, displays roses, shrubs, herbaceous perennials, tender plants and annuals, which continue to flower into the autumn. Their roses, sweet peas, cosmos and Michaelmas daisies are a sight to behold.
While on the site we suggest a visit to the Loder Valley Nature Reserve. The reserve opened in 1980 and is home to a number of habitats, open meadows and steep wooded valleys. There is plenty of wildlife to spot as you wander through the reserve. You will also find bird hides that allow you to spot herons, kingfishers and water birds across the reservoir. Visit the reserve on summer evening to see badgers in the large sett nestled in the woods.
A crowning jewel of Wakehurst is the Millennium Seed Bank, open since 2000. The centre is a hub of scientific activity and aims to conserve 25% of the worlds plant species by 2020. By completing this conservation, the MSB can help keep any plants from becoming extinct in the wild. They have already conserved all of the UK's native plant species, meaning that Britain is the first country in the world to have preserved its botanical heritage. How amazing!
Why not take a trip soon? Gather some inspiration and then come to find your plants at UpCountry!
---